Kennards Hire launches Trade Easy service with special Tradie Treatment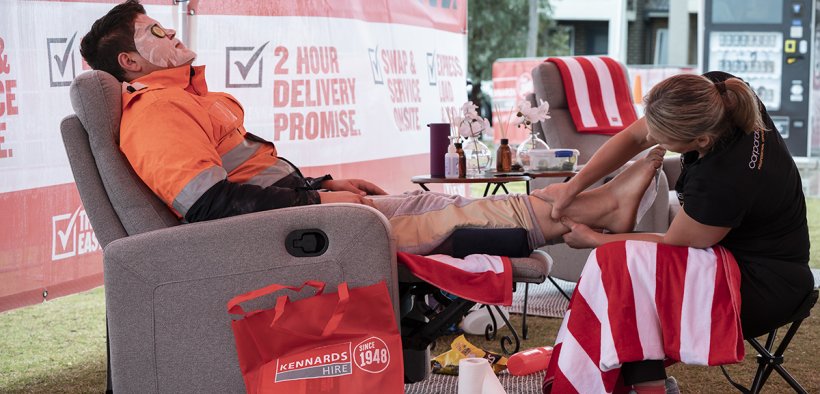 Kennards Hire has again gone above and beyond to offer its trade customers a level of service that other hire businesses can't match.
Having launched in April, their unique hire industry Trade Easy service cements Kennards Hire's commitment to making tradie's lives easier – Whatever. Whenever. Wherever.
Stuart Dean, Chief Operations Officer, said he was excited to see Tradies already using the Trade Easy service across Australia and New Zealand.
"We understand tradies who use Kennards equipment and know the challenges they face on the job, particularly in regard to their time," Dean said.
"We've spent months working with our trade customers and the industries they work in, to understand exactly what will make their working day run smoothly. We know that time off the job to attend to pickups or having to call multiple places to source a piece of equipment, means time off the tools."
"Kennards Hire has changed the way we operate, to make sure tradies get the treatment they expect from a brand like ours. Our goal is to actively support them by offering an exceptional customer experience and make hiring equipment for any job easy," Stuart said.
The newly launched Trade Easy service delivers a host of benefits for tradies across all industries including a two-hour delivery promise, priority delivery, swap and service onsite, immediate response whenever they need it, express load and go service, single point of contact and more.
To celebrate the launch of Trade Easy, Kennards Hire invited industry and local media, along with local tradies, to experience the Trade Easy Tradie Treatment at Elara Playing Fields at Marsden Park.
Pampering tradies
There was plenty of pampering and free giveaways for tradies including feet and shoulder massages, Mrs Mac's Famous Beef Pies, a Suntory BOSS Coffee vending machine, Maximus Sports Drinks and Trade Easy kit bags.
"It's always a great service with Kennards Hire, you can go in branch or call up and they always have what you want, the prices come out top and they have the best hours," Greg Ross, a glazier from Bligh Park, said.
"The event today was brilliant. It really showed that Kennards knows their tradies and what they want."
Triple M were also on-site and five lucky tradies walked away with $500 cash each.