Kennards Hire launches latest mass media advertising campaign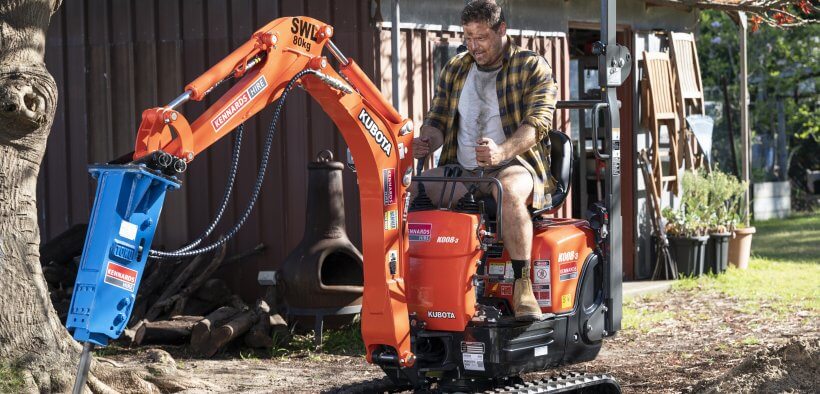 A new Kennards Hire advertising campaign, delivered by creative agency Enigma is demonstrating the brand's commitment to exceptional service, no matter whatever, whenever or wherever the job.
From casual DIYers to experienced tradies, the new campaign reveals how the Kennards Hire team goes (way) out of their way to offer the right advice, equipment and solution, no matter what circumstances customers find themselves in.
Manelle Merhi, General Manager Marketing and Customer Experience said Enigma continues to deliver a thorough understanding of the Kennards Hire brand with their commitment to service excellence shining through in the engaging creative.
"Whether stuck down a tunnel, or underestimating a backyard project, Enigma have captured how our Kennards Hire team is obsessed with making the job easy, with our new campaign reflecting the lengths the team goes to offer the right support for every job," said Manelle.
Whatever, Whenever, Wherever
"Our people often have to provide creative solutions to customer dilemmas. Our 'Whatever, Whenever, Wherever' campaign really captures the essence of our team. They are right alongside every customer, making their job easy."
The family-owned and operated supplier of quality hire equipment have been working with Enigma for over a year after enlisting them for its 2019 'Count on Kennards' campaign, which had great success.
Peter Chapman, Managing Director, Enigma Newcastle said that Kennards Hire have a strong legacy for exceptional service and after spending time in the branch network noticed right away that their obsession to help is what stood out on a whole other level.
"The team work with a seriously capable customer base, but DIY and trade projects almost always reveal unexpected complexity. The dedication and lengths that Kennards Hire team members go to help make any job easy stood out as a clear differentiator," said Peter.
Peter Buckley, Executive Creative Director, Enigma added that their challenge was to really bring to life that whatever the problem, whenever you need a piece of equipment or wherever you are, Kennards Hire has got your back.
"To truly connect with our audience we needed to create something that would deliver this promise in an unexpected way. The sublime comic talents of Jesse James McElroy helped deliver some fresh work for a great client, and we really couldn't be happier with how the campaign turned out."
Ken Oath
Staying true to their core brand values and down-to-earth roots, Kennards Hire also revealed the "Ken-Oath" as part of the campaign with branch teams pledging their commitment to always deliver exceptional service.
The integrated marketing campaign goes live on 5 October, encompassing TV, radio, digital, social, and local in-branch activity.