Industry legend, Dave Single, passes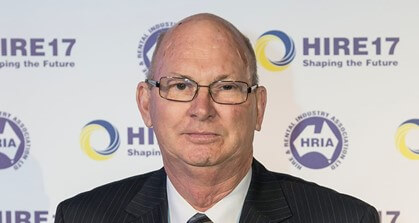 This week we learned the sad news of the passing of one of the industry's most significant contributors.
For many years, Dave Single championed the safe use of Mobile Elevating Work Platforms (MEWPs) in Australia, and was a passionate advocate of these machines that represented a technological leap forward for so many industries around the world.
Dave has worked alongside many of the world's leading manufacturers and represented a highly valuable expert in the relationship between machine design and operational safe use.
David began his access career in 1975 as national service manager with Crown Equipment. In 1990 he joined Snorkel, as Operations Manager for 14 years, where he made a significant contribution to the Snorkel brand and the people he worked with during his tenure.
Dave then worked at JLG in 2004; and in 2007 he was promoted to national service manager until 2014 when he retired  due to health reasons. He went on to be a highly respected consultant and played a significant role in the development and refinement of the Australian Standards for telehandlers. During his time with JLG, he became vice president of the TSHA.
After his retirement he began work on the EWPA's 'EWP Incident Investigation Document Australia'. The document was released in 2015. In his words, "We don't compete on safety, that should be equal for everyone."
The EWPA created the EWPA Award for Services to the Access Industry in 2017. The first award was presented to Dave at HIRE17. Following this, in 2018 the award was renamed in his honour and the Dave Single Award and is now presented at HRIA national conventions to those members who have made an extraordinary contribution to the EWPA that is and worthy of special recognition.
Dave's passion and commitment to improve the safety standards of the Elevating Work Platform industry was unsurpassed. He was the go-to guy for many, if not most people in our industry. Dave was happy to share his extensive knowledge with whomever needed it – regulators, rental companies, opposition companies, it didn't matter to Dave. He just wanted to improve everyone's awareness and ability to be safe, sometimes whether they wanted it or not. Dave was never too busy to assist or provide guidance when someone asked for it. He has been an inspiration to many of us over many, many years and has left a legacy that will live on.
Our thoughts and sincere condolences are with Dave's family and many friends.
The Association apologies for an oversight in an earlier announcement to EWPA members where we neglected to mention Dave's significant contribution during his 14 years at Snorkel between 1990 and 2004.