HRIA's Fee-free Load Restraint Training Ends Soon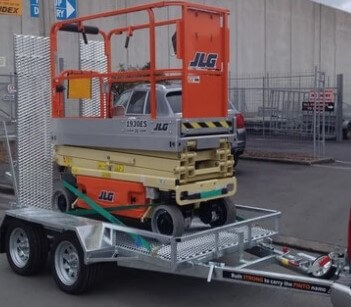 Twelve months on from the launch of the Load Restraint Training, the HRIA's online course will cease to be fee-free.
The online Load Restraint Training was designed to achieve multiple goals of safer drivers and vehicles plus safer road use, through the improved restraint of mobile plant.
As a result of funding provided by by the National Heavy Vehicle Regulator's Heavy Vehicle Safety Initiative, supported by the Australian Government, fees were waived for this course meaning was being offering free of charge. This fee waiver will end on 31 October, so if you and your team have not completed this training, now is the time to do it!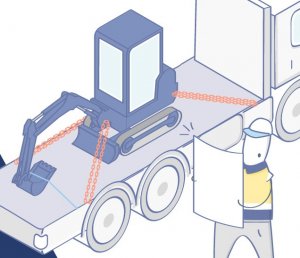 Transportation of equipment on heavy and light vehicles is one of the highest risk activities for the hire industry. "The HRIA is committed to minimising the risk of transport activities in our industry and as a result, has developed online Load Restraint Training" said CEO, James Oxenham prior to it's launch.
There are 4 online training modules along with supporting reference documents
Load Restraint Fundamentals
Earthmoving Equipment | Direct Restraint
Compaction Equipment | Direct Restraint
Access Equipment | Direct Restraint
The course is open to members and non-members alike, giving the option of completing the certificate course, which includes all 4 modules, and on completion receiving the HRIA Load Restraint Certificate. Alternatively, individual modules can be completed (no certificate awarded).
To assist those using light vehicles to transport equipment, the HRIA has a number of Light Vehicle Load Restraint posters available for download.