HRIA exhibits at the Western Sydney Careers Expo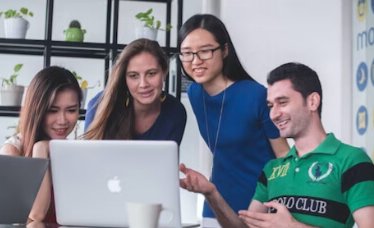 NSW's largest careers and education event in Western Sydney was held in June, and the HRIA found the perfect place to promote HRIA's Careers in Hire message, 'Hire – the career choice that has it all'.
The Western Sydney Careers Expo ran from 22-24 June and attracted 23,000 visitors. The event gave the HRIA and partner members a great opportunity to talk to students, school leavers and job seekers about the careers on offer in hire. Aligning with one of the HRIA's strategic imperative to raise the profile of the Association, the event also tapped into a huge fledgling labour resource. While the show was largely a discovery mission, it confirmed a suspicion that the Equipment Hire industry is almost unheard of among young, career-seeking cohorts, and that there is a lot of work to do if any tangible results are to be achieved in this space.
Our message to school leavers was that customer service is at the heart of what we do. There are jobs in our industry for everyone, from people who are mechanically minded to those with an interest in sales or IT, or management, delivery service or event coordination skills. It's one of the best things about the hire industry. There are also examples of people starting out in a wash bay, as a driver or on a hire desk who've gone on to become CEO or General Manager. All they needed was a 'can do' attitude and willingness to learn.
You can read more about HRIA's Careers in Hire initiative at https://hireandrental.com.au/careers-in-hire/.

The Western Sydney Careers Expo ran from 22-24 June: https://www.westernsydneycareerexpo.com.au/