HRIA and EWPA winning photos announced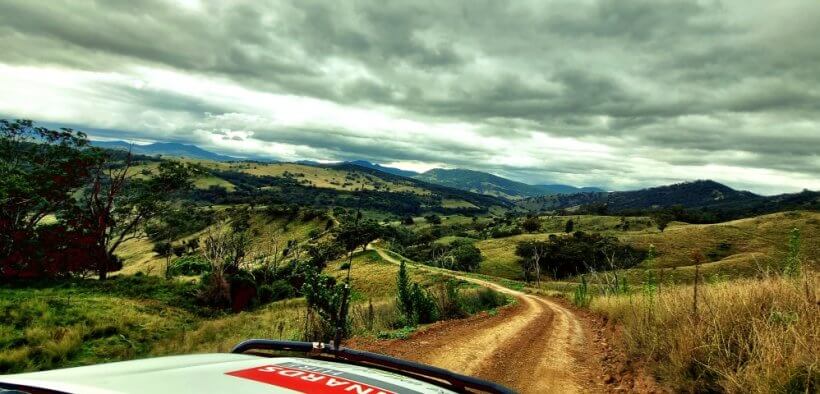 From yet another strong shortlist of photographs from the last 12 months, the judges have selected a dramatic shot from the Hunter Valley as this year's Photo of the Year for the HRIA category.
Kennards Singleton Hire Controller, Chad Parsons, submitted this year's HRIA Winning Photo.
Taken by the Pump and Power Hire Controller from the Kennards Hire Singleton branch, Chad Parsons' picture stood out for it's sense of drama.
The off-road track led to one of Kennards' power units; a 20KVA Generator with a diesel fuel tank. It supplies power 24/7 to a telecommunications tower in the Upper Hunter so it needed servicing every 3 weeks.
"I always enjoy going there as it is on top of a hill on a farm and the view is awesome. It's one job that makes me love the hire industry even more" said Chad.
"As well as being a beautiful shot, the narrative for the image tells a story for the whole industry" said HRIA CEO, James Oxenham. "This year, as ever, our members stand ready to service customers, whenever, wherever" he added.
The EWPA winning photograph
This year's EWPA photo of the year was submitted by Jeff Matthews of Manlift Hire.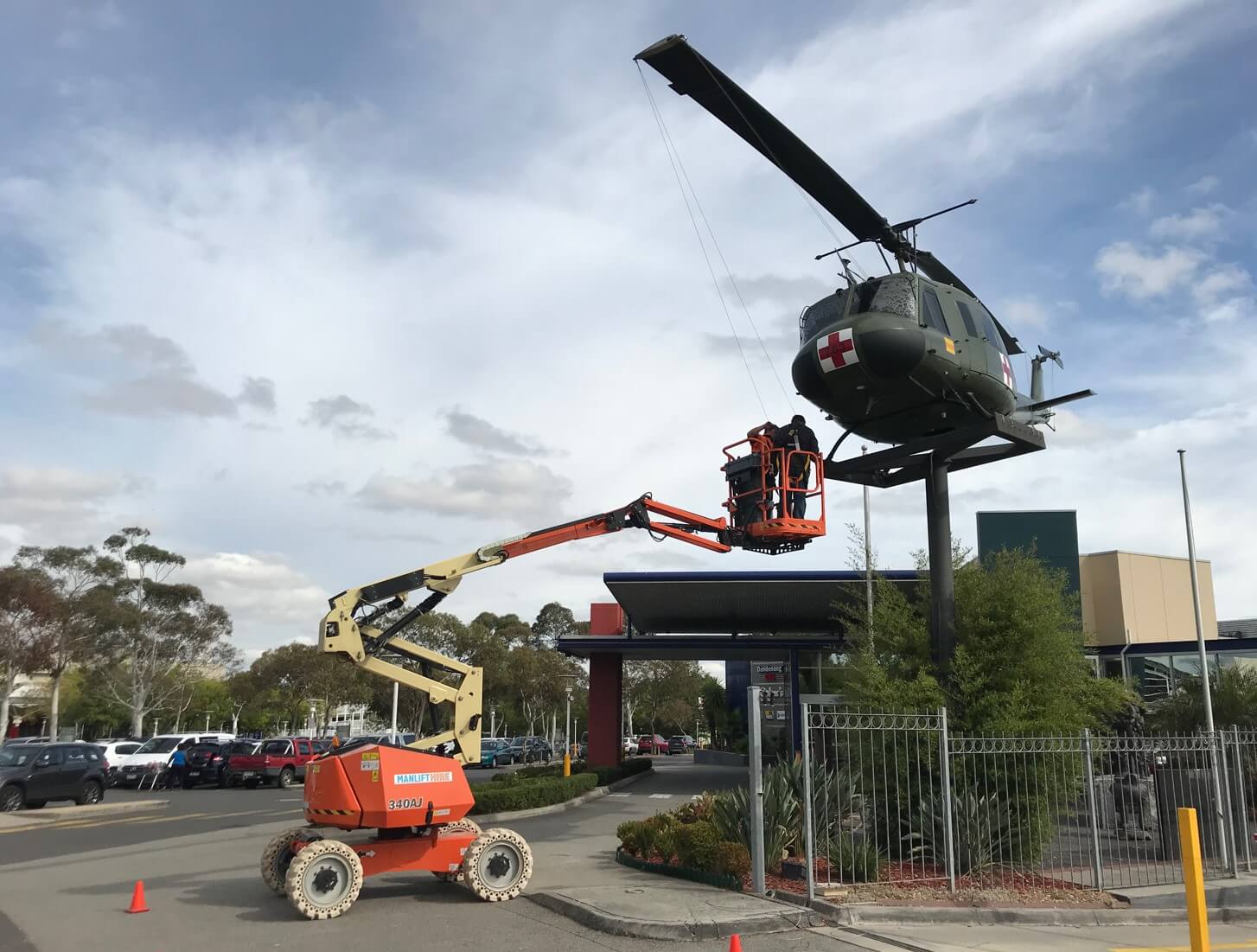 The photo was taken outside the Dandenong RSL. Operators were repairing the cables that held the helicopter rotor blades in place, after they had snapped in recent high winds.
Of the picture, the judges commented: "We love how the image demonstrates how only an EWP could tackle a job like this. It shows just how versatile the machines are." They also wondered how often passers by might have yelled at the operatives: "Get to the choppa!".
Both pictures will be published in the November issue of Hire & Rental Magazine and the winners receive a $200 Gift card.
There were several other strong entries that will be published in Hire & Rental Magazine throughout the year.