Genie Announces Leadership Team Updates in Australia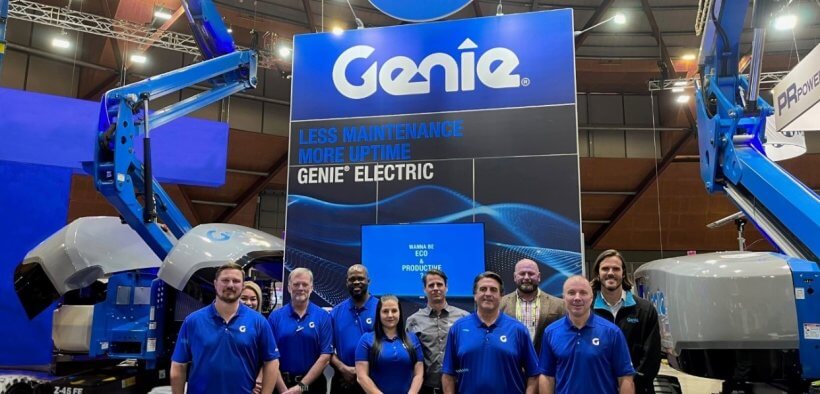 Genie recently announced several updates to its leadership team in Australia, including a new General Manager, a new National Distribution Centre Manager and a new Director of Services.
These additions and changes reinforce their commitment to delivering world-class quality equipment, service, parts, and technical support to our customers in Australia and New Zealand. 
Shaun O'Brien, who has more than 25 years of industry experience, has been appointed General Manager, Australia & New Zealand. Shaun reports directly to Craig Kittle, Vice President of APAC, and brings a strong sales leadership and operations background to his new role. Shaun's industry experience includes manufacturing, rental, and capital sales from a number of industries including mobile equipment and building products. Shaun will focus on delivering industry leading success for customers and end-users through deployment of value-added solutions, operational excellence and developing the team, reinforcing trust within the organization and  customers.
Zoe Millington, who comes with strong operations experience in the mobile equipment sector, will coordinate and manage all distribution centres nationally as the new National Distribution Center Manager for Australia. In this role, Zoe will accelerate progress on key initiatives to enhance Genie's pre-delivery customer experience, ensuring safety, quality and delivery for all of Genie's customers in the region.
Simon Thompson moves into the role of APAC Services Director, where he will lead and manage the company's technical service functions. In this role, Simon will ensure delivery of industry-leading product support, and bring value-added service solutions to the market. Simon will also ensure the team have the skills and knowledge needed to meet customers' changing needs as the industry continues to evolve. He has more than 20 years of experience in service and project management and has honed his skills in a variety of industries, including automotive manufacturing, healthcare and utility and energy solutions.
In addition to Shaun, Zoe and Simon, Shadreck Zinyemba recently joined the Genie Australia team as the region's CFO, and Mele Otunuku, formerly of Caterpillar Finance, will lead Genie's Terex Financial Services (TFS) APAC team.
Craig Kittle, Vice President of APAC said, "We are excited by our new-look leadership team at Genie Australia/New Zealand. This new leadership team is poised to advance key initiatives in the region that will allow Genie to deliver the quality products, services, and support that our customers want and expect from the Genie brand."