Ford launch foreshadows demand for electric utes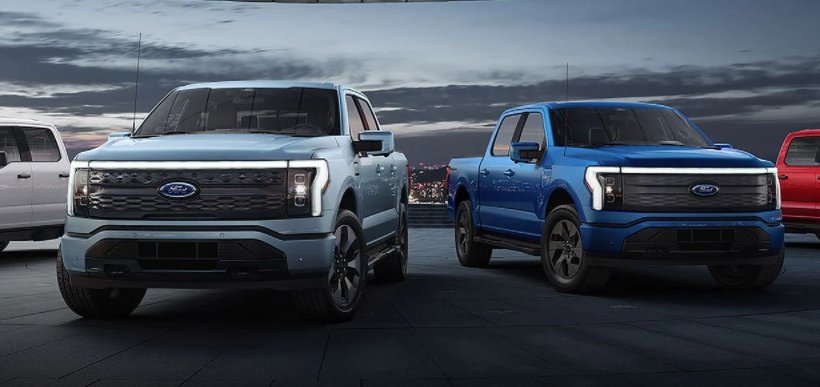 Ford takes 200,000 pre-orders for the new electric truck, with a 3-year waiting list
Makers of America's best selling ute for the last 44 years, recently announced the US launch of an all-electric version, the Ford F-150 Lightning.
With a required deposit of only US$100, demand was hot; lightning-hot. And with a global investment of $28 Billion, Ford appear to have gone all-in with their electric strategy, without fully knowing if the sometimes-skeptical American customer was yet ready for the net-zero technology era.
But the question appears to have been answered emphatically, with 200,000 pre-orders, stretching out three years under Ford's current production capacity plans.

Range
A combination of two electric motors – one on each axle for all-wheel drive ability and an extended-range battery delivers 420kW and 1050Nm. The standard range battery makes 318kW/1050Nm.
It has a driving range of 370km when equipped with the standard battery and more than 480km when fitted with the extended range battery.
Payload in the rear is 900kg, which is smaller than the one tonne utes in Australia, but the Lightning can tow a 4500kg. It can charge from 15 to 80 per cent or about 41 minutes or add about 87km in 10 minutes when connected to a 150kW fast charger.
Recent ABS data has proved that electric vehicle owners in Australia travel further than their petrol-owing counterparts. With an average km traveled for electric passenger vehicles in NSW, Vic., WA and the ACT exceeded the national average for all passenger vehicles (11.1 thousand km). So statistically, any enduring skepticism around the capabilities of Australia's fledgling electrical vehicle stock would seem to be unfounded.
Ford are yet to announce the plans for the Ranger, Australia's second-best-selling vehicle for the last five years. However, with Toyota's more glacial strategy for electrification, some critics believe this leaves their strong market position wide-open from the surging appetite for EVs (electic vehicles). This would also play into Ford's hands, who have been clear about their ambition to be the second largest manufacturer of EVs in the world within two years.
Bill Ford, the head of Ford, says: "For both Ford and the American auto industry, F-150 Lightning represents a defining moment as we progress toward a zero-emissions, digitally connected future."
Manufacturers of electrically-powered machines are setting the trend for sustainability as US and European regulations stipulate emissions targets that cannot be met by conventional diesel power trains. Coupled with a demand pull from tier 1 contractors and clients, the die is being cast for net-zero goals across a range of industries.
The HRIA has identified "sustainability" as a strong trend for members in the very near future and believe members should understand what "net-zero" could mean for their business strategies moving forward.
"We know sustainability is important to members; and having been one of the pioneers of the 'share economy' since the 1960s, its in the industry DNA. It is encouraging to see hire companies investing in alternative energy sources for their fleet and with more options presenting themselves from OEMs around the world" said James Oxenham, HRIA CEO.
The new F-150 Lightning will be on sale in the US in the second quarter of 2022.