Find out how to defer your lease repayments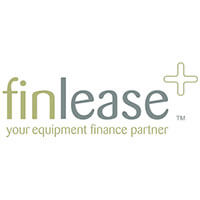 Very few businesses have been untouched by the Coronavirus crisis, so any relief on business commitments is a welcome.
Its difficult not to get overwhelmed by the sheer volume of 'advice' being thrown out by the various organisations. It's important to be able to rely on trusted sources for the answers you need. As long-term HRIA members, Finlease have stepped forward an put together two quick reference guides that seek to condense some of the FAQs, such a what finance organisations are offering for loan payment deferments and how you find out how to take the first steps.
The HRIA are also answering a high number of calls relating to instant asset write-offs. Here are some quick facts covering the stimulus initiatives available: the $150k Instant Asset Write Off and the 50% Instant Depreciation Write Off.
For more information on these initiatives, you can also visit the Government website for their fact-sheet on support for business investment.
Call Finlease 1800 358 658 to find out how they can help to assist with much-needed finance approvals that can take advantage of the significant tax breaks available under these programs or talk to one of their local brokers, here.