Dingli Jumps to Number Three in the Rankings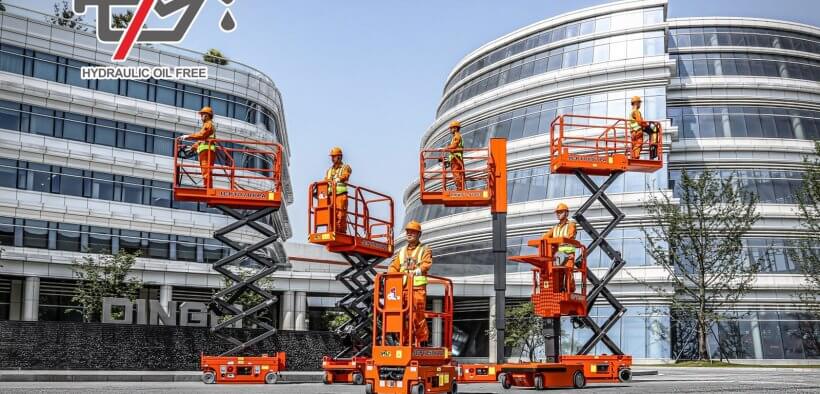 In May's annual "Top 20 Global Aerial Work Platform Manufacturers in 2021" Dingli were listed at number 3 by KHL Group's Access International.
Rising from number seven in last year's list, Dingli are now surpassed only by JLG and Genie, making it the first time for a Chinese elevating work platform manufacturer to enter the global top three.
As a leading manufacturer of aerial work platforms, Zhejiang Dingli has been in the top 10 of the M20 list for a number years.

However, in 2021, like many other manufacturers, faced with the difficult situation influenced by multiple external factors such as the sharp rise in raw material prices, high sea freight, recurring global pandemic and geopolitical tensions, Dingli rose to the challenge, actively responding to the economic headwinds in domestic and foreign markets, achieving double growth in revenue and profit.
During this time, through years of layout, the company's strategy focused on non-road mobile machinery electrification and has achieved outstanding results. Green energy platforms have grown in favour with many of the world's international rental companies, and the launch of more differentiated,  cutting-edge products has allowed Dingli to expand it's product line to meet the emerging demands of customers.
As the most authoritative list in the industry, Dingli is honored to be ranked global No. 3, marking a milestone for Chinese intelligent manufacturing.
Dingli always starts from the perspective of customers, following the trend of electrification, sustainability and intelligence to implement the path toward lower carbon emissions.
The company will continue to enhance the brand value, identifying opportunities and lead the international  industry with intelligent Chinese manufacturing design.
To find out ore about Dingli in Australia, visit Access Sales and Spares: www.accesssalesandspares.com.au