CloudRent 2.0 Launches for the Hire Industry at HIRE23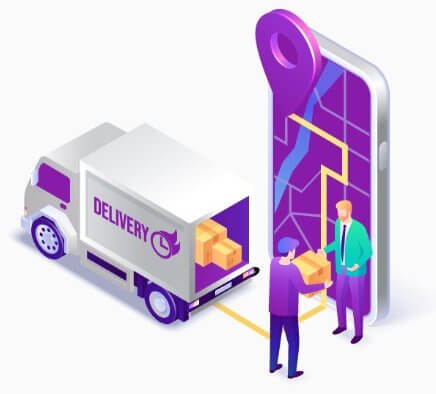 CloudRent is pleased to launch its latest rental management software for the hire industry. CloudRent will unveil the software at HIRE23, the premier event for the hire industry, held in Sydney, Australia, from May 24-25, 2023.
CloudRent rental software is a functionally rich and easy-to-use online rental software that simplifies booking and managing inventory. It includes telematics and fleet management software, customer management, Xero, Quickbooks, MYOB integration, and a point-of-sale system allowing companies to bill clients for sales and services without including rental items.
CloudRent rental software is built on Facebook's React.js code base, providing a lightning-fast, use-anywhere application that simplifies logistics such as crew planning, deliveries, collections, service calls, quoting, invoicing, payment processing, and cyclic billing. It saves time, enhances productivity, and streamlines rental management processes.
CloudRent rental software works hand in hand with the Payrix payment platform to make collecting payments easily. This partnership helps busy operators get paid quickly and on time, manage and reconcile their accounts, and access critical business insights for predicting cash flow and planning ahead. For example, with Payrix, invoice amounts are deducted from a credit card or bank account when they fall due.
CloudRent rental software runs on Android or Apple mobile devices, enabling rental businesses to manage their operations on the go, 24/7. For example, the mobile app allows users to create quotes and contracts on the go, check inventory availability, and keep track of customer contact information. As a result, it makes running a rental business less time-consuming and more efficient.
CloudRent is revolutionizing rental management software. With its advanced features and API integrations, CloudRent expands to enable product catalogues, blog creation, posts to social media, and other complete digital services, which is a massive benefit for rental businesses wanting to increase their online presence and reach more customers.
Another significant benefit of CloudRent is its online portal. This portal allows clients to create quotes, pay invoices, and check on deliveries in one place, streamlining the rental process. In addition, the online portal lets clients quickly and easily access all the information they need without calling or emailing the rental company.
Team CloudRent have a wealth of experience in planning and logistics for event rentals, temporary fence rentals, audio-visual equipment rentals, party hire rentals, plant hire, tool hire, construction equipment, and heavy machinery rentals. The software has been designed with the needs of the hire industry in mind and offers an affordable, user-friendly solution that enhances rental business operations.
"We are excited to launch the CloudRent rental software at HIRE23, the premier event for the hire industry. Our software is the ultimate solution for rental businesses looking to enhance productivity, streamline rental management processes, and improve customer satisfaction. It's user-friendly, affordable, and offers an array of features designed to meet the needs of the hire industry," said a spokesperson for CloudRent.
To learn more about the CloudRent rental software, visit our website at www.cloudrent.me or HIRE23, Sydney, Australia, from May 24-25, 2023. We look forward to seeing you there!