Clint White – Young Professional of The Year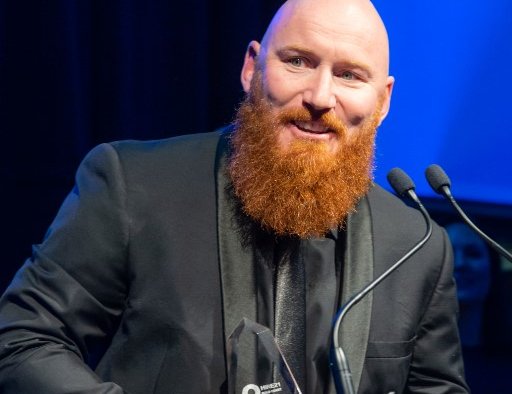 Forging through regardless
While big in appearance, Clint White is shy in mannerisms.
The Vortex Group branch manager has a quiet demeanour with a friendly smile that belies his height and big bushy beard.
The winner of the HIRE21 Young Professional of the Year has worked diligently in his career and is a worthy recipient of the award.
"I encourage others to always be honest, reliable and hard-working," White said. "Be yourself, always ask questions, aim big, have faith in your goals and do not give up."
The Vortex Group of companies offers comprehensive and full-service dewatering and power solutions for a range of industries including construction, government and mining.
Whether your job is small, or a major tier 1 requirement, Vortex's expert team will help you see your project through from start to finish achieving clean energy, clean water and clean waste.
"Our unique trait at the Vortex Group is that we take creativity with our service to a new level and our characteristics are incomparable," White said.
"I'm proud to work at a family-oriented company. As a branch manager, I'm focused on getting the best out of every team member. My values are honesty, transparency, hard work and trust. I'm a good listener, put my heart into everything I do and am deeply committed to taking care of my employees."
White was genuinely surprised to win the award and believes it will only inspire him to aspire to greater heights in life.
"Winning this award has allowed me to have more confidence withing myself knowing that others see my qualities and abilities," he said.
"It will also allow me an opportunity to further my connections in this industry, which will ultimately bring more value to my professional and personal growth."