Chain of Responsibility training could save your life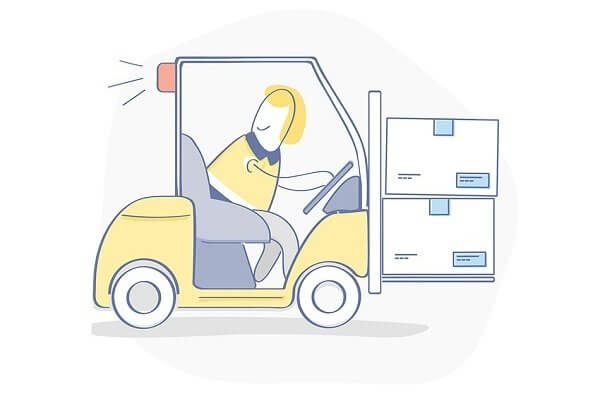 HRIA has worked hard to ensure training for all its members across a variety of platforms.
Ensuring safety in and on the workplace is a top priority for HRIA and we are always in discussions with regularity bodies, government departments – including liaising with ministers – industry members and concerned parties – to factor in what needs to be done, what can be improved and what is missing.
One key area of training has been the Chain of Responsibility courses, which have been possible after securing a government grant by the National Heavy Vehicle Regulator on Chain and Responsibility and Transport Awareness.
The HRIA in conjunction with Engisitcs and NHVR have successfully conducted 30 training courses from Dec 2020 through to May 2021 across Australia on Chain of Responsibility (CoR) and load restraint. The CoR and load restraint courses were attended by a variety of people across the hire industry. The experience and understanding of CoR and load restraint was varied, however, all participants came away from the sessions with either increased understanding of CoR and load restraint or reinforcement of their current knowledge in those areas. There were additional sessions run in a number of locations to assist in giving as many members as possible the chance to increase or expand their knowledge on this critical safety issue.  The increase in awareness will result in a safer industry through transport solutions that meet or exceed the requirements set out in the law.
Saving lives
All participants mentioned after the sessions, they would be able to take something back to their business and make changes, ranging from:
Empower all members to take part in the transport safety process
Additional training
Creating systems to assist in the management of the responsibilities
Additional guidelines for load restraint and;
Having the conversation about CoR and load restraint with others in the business.
A source told the Association that a delegate from the course recently reported that the CoR training had led to action on their site that they know will have prevented a serious accident or potential fatality.
CoR training is available online
The NHVR-funded courses were held throughout Australia, where the HRIA identified the greatest need. Locations for the delivery of courses included Adelaide, Melbourne, Geelong, Bendigo, Mildura, Emerald, Gladstone, Townsville, Mackay, Brisbane, Perth, Newcastle, Sydney, Dubbo, Hobart, Launceston, Canberra and Port Macquarie.
More than 230 people have attended the Chain of Responsibility courses and feedback from all has been exceedingly positive.
There has been a mixture of employers, employees and sub-contractors, which has represented a good cross section of workers in the hire section.
Any members who missed out on the face-to-face training are able to access our online awareness course which has 13 role specific modules within the Chain of Responsibility.
For further information on Chain of Responsibility online courses, please contact the HRIA head office on (02) 9998 2255 or visit the website.