Broons Sells Impact Roller Division to Conplant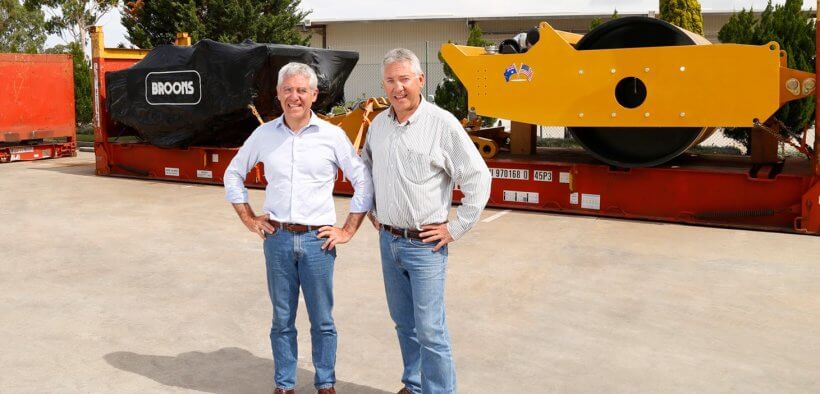 The Sydney-based Conplant has acquired the specialised Impact Roller branch from Broons Group.
"It's been a wonderful journey but it's time to hand over the Impact Roller business to a new partner who's keen to invest in this unique technology and develop it even further, we're confident Conplant is the right choice given the historical synergies of both companies," said Stuart Bowes, Director of Broons Group.
Broons, founded in 1973 as a general equipment rental company, has become a globally recognised Australian manufacturer of high-quality compact equipment for local government, agriculture, mining, and civil engineering contractors.
"We continue to see enormous demand for our towed compaction equipment range right around the globe including our combination, vibrating and grid rollers along with our Graderoll Mono and Graderoll Duo units, supplied as OEM fitment to the major grader manufacturers. We've made the decision to concentrate our strengths in these markets as we see significant opportunity well into the future," says Stuart.
"There's a long way to go before all the world's gravel roads are sealed and until that day there's huge potential for our equipment as we're now totally focussed on gravel road maintenance."
Conplant's Managing Director, Ian Coleman, said, "This is a very special moment for us. Broons introduced their unique Square Impact Roller close to 40 years ago, and for us to take over their specialist ground improvement division is a testament to the confidence we have in the product, a view shared by their hundreds of clients from all around the world."