Aussies spend $1.8 billion a year fixing botched DIY attempts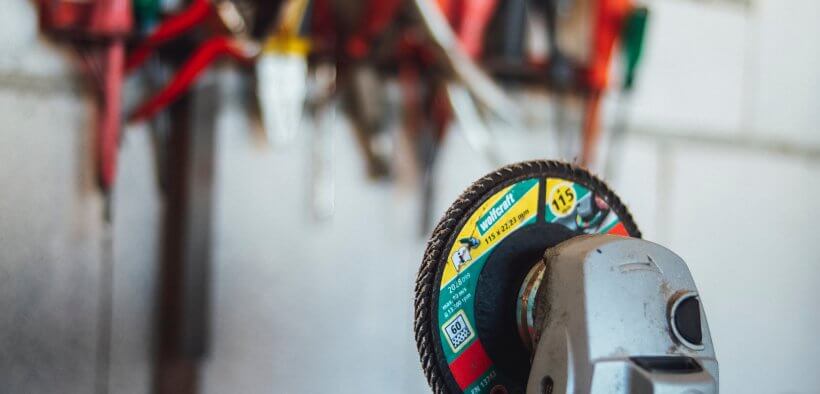 New research reveals novice renovators are breaking the bank to call in the pros
• Survey reveals Aussies are forking out over $1 billion annually to fix their reno mishaps
• One in four admitted to abandoning multiple DIY projects and having to call in a pro
• New research from Kennards Hire released as Aussies take on jobs around the home
With Aussies spending record amounts of time at home, DIY projects continue to be a way to keep busy and tackle odd jobs around the house. But with many lacking the right tools to get the job done, it can be an expensive hobby.
New research from equipment hire brand Kennards Hire reveals that Aussies are forking out over $1.8 billion per year to have professional trades fix their botched and unfinished DIY projects.
The study, which surveyed over 1000 Australian's also found that three in five Aussies (64%) would rather complete a DIY project themselves over hiring a tradie.
With more than half of Aussies (56%) citing that their main motivation for DIY is the real sense of gratification in completing a job themselves, it's a shame that so many of us are having to call a professional with our tails between our legs to finish the job.
The main reason for putting down the tools for almost half (45%) of Aussies was lack of time to finish the job, or not having the right equipment (33%).
Abandoned projects
One in four (26%) had admitted to abandoning multiple projects in the past. This was particularly high for millennials where one in three had given up on a task.
The top jobs causing Aussies to throw in the towel include, painting indoor walls (24%) and landscaping the yard (24%), as well as larger projects such as bathroom overhauls (15%) and kitchen renovations (10%).
When it comes to the equipment needed for certain projects, 64 per cent would simply prefer to hire what they need for the job rather than spend the extra cash to purchase tools they'll never use again.
Tony Symons, General Manager, Product at Kennards Hire says: "It's great to see that so many Australians are eager to get stuck in and have a go, but as the survey results show, at times they lack the knowhow or the right equipment and its costing them a bomb.
"While sometimes it is better to leave it up to professionals, particularly with some larger jobs with many moving parts, there's no reason people should completely shy away from their own DIY projects – it's about making sure you plan out the project and have the right equipment for the job.
"Kennards Hire staff are always happy to answer any questions related to your home projects, and will make sure you safely know how to operate any equipment before you leave the branch.
"Our team are well versed to help out on all kinds of DIY or renovation projects and are always happy to offer the advice needed for you to get the job done right – giving you more confidence without having to call in an emergency tradie."
"From the research, it's clear that completing a DIY project is classed to many as big personal feat, and so we want to continue to encourage Aussies to get into their yards and sheds and muck in. Just have a chat to us first to make sure you've got the right tools for the job."
Now is the time to start planning your summer and Christmas spruce-up projects. For tips and tricks on DIY projects around the house visit: kennards.com.au