Ahern brings Ausa's versatile dumpers to HIRE23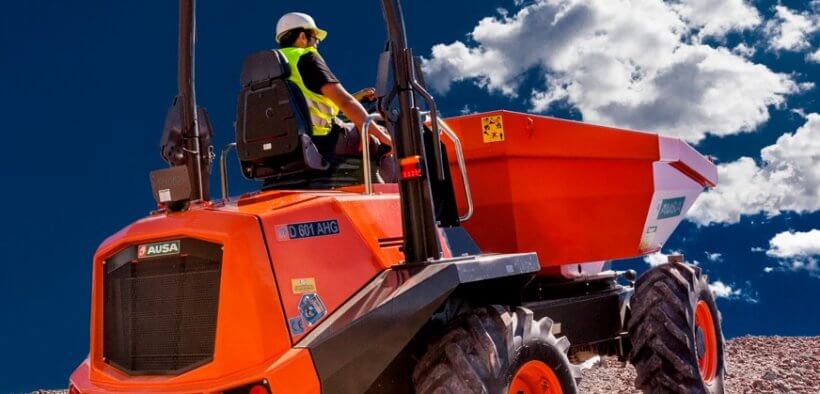 AUSA DUMPERS PROVIDE HIGH-TECH, VERSATILE OPERATION
The AUSA 601 family of articulated dumpers features robust and reliable models that will make quick work of tough jobs, and Ahern Australia is offering three of the most popular models from this respected brand of construction equipment.
All three models in this range of articulated dumpers feature a rotating unloading system, a 6000kg load capacity, a Deutz TD3.6 L4 engine and a digital display build into the operator's console that displays real-time information on the machine's status, such as speed, RPMs, fluid levels and alarms. The D601APG also offers a lower empty weight of 4,696kg and a torque converter transmission.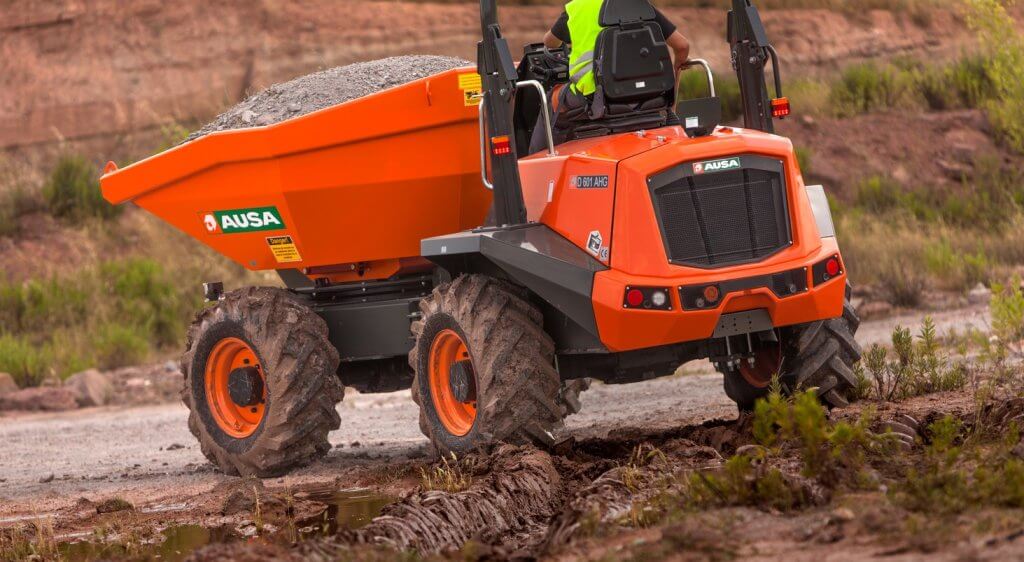 The D601AHG offers a 180-degree swing skip and a 4,696kg capacity. Safe and high-tech, this model also features a hydrostatic transmission for comfort and safety. This articulated dumper is equipped with ECO Mode, which automatically regulates the machine's RPMs at low speeds, and the Smart Stop feature switches off the engine when it is not in use. These features provide environmentally friendly operation and lower fuel consumption.
Also standard on the D601AHG is the Hill Holder system, which automatically engages the brake when the operator's foot is removed from the accelerator at speeds at or just above zero mph. This makes maneuvering and working on slopes a breeze.
The DR601AHG is a reversible articulated dumper with a seat that rotates 180 degrees along with all operating components, such as the steering wheel, joystick, pedals, safety cameras and digital display. The operator can also safely exit from either side of the dumper from either the forward- or backward-facing position. This model also offers the ECO Mode and Hill Holder systems as standard equipment, and Smart Stop is available as an optional feature.
You can see the dumpers on display at HIRE23 in May on Ahern's stand.
For more information on these or other high-quality construction and agricultural equipment, please call 1300 900 700 or visit www.ahernaustralia.com.au