Silica Dust: the breathless killer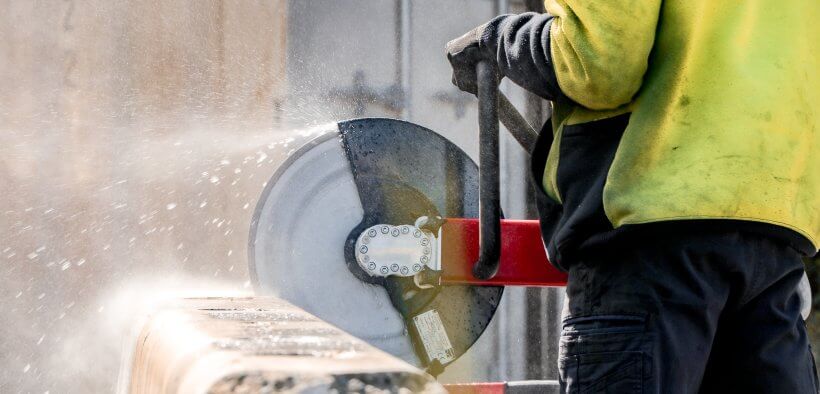 Cutting, drilling or working with Silica? You could be at risk. 
It's a health crisis that's slowly killing tradespeople. Silicosis is the result of repeated, unprotected exposure to Silica Dust. It destroys the lungs and makes it almost impossible to breathe.
If you're cutting, drilling or working with Silica (found in brick, cement, concrete, grout, tiles and stone bench-tops), you could be at risk. While the government is now cracking down on working conditions and imposing requirements for working with Silica Dust, it's still up to the individual, the company and worksite supervisor to ensure everyone's health and safety.
How to avoid or remove Silica Dust and keep everyone safe
Clean your worksite: a build-up of dust can cause problems over time so keep your worksite clean.

Clean your workwear: if you're working in a high-silica dust environment, your clothes will likely be covered with micro-particles. Dispose of or clean your workwear separately.
Always wear PPE: wearing PPE will protect your health. The Cleanspace Respirator is a highly effective personal mask that's designed for protection and comfort at a low cost. The Cleanspace Ultra also offers full protection, including eye and face protection for added safety.
Actively suppress dust: The best way to keep the worksite safe is to actively suppress Silica Dust onsite. New products that manage the dust in the air, on the ground and directly from tools is now available. Pair attachments like the VDEX Vaccum Dust Extraction with your jackhammer, chipping hammers, rivet busters, chisel scalers and more. Simply attach to your tool, pair with a high-volume vacuum and remove dust immediately before it reaches the environment. Looking for an added layer of dust suppression? The BBW1000 Dust Trailer from Brendon Powerwasher comes with misting canons, high-pressure spray and whale tail, and carries its own power and water source.  You'll easily suppress Silica particles on every site, including demolition, construction, mining, recycling and waste management and more.
If you're keen to address the threat of Silica Dust and ensure the safety of you and your team, call APG Australia weekdays on 1300 763 100, or email at sales@apgaustralia.com.au.
See you in Sydney at the HIRE23 Expo (Booth 86).