Shore Hire bolster their support for MS charity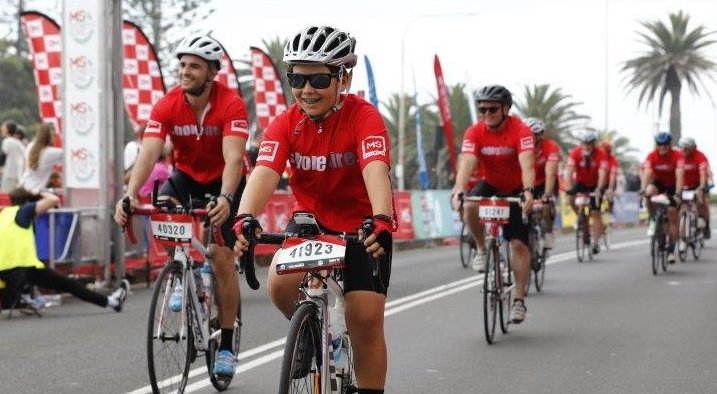 Now in the 4th year supporting the MS charity, the HRIA talks to MD Luke Geelan about the importance of giving back.
What is MS?
Multiple sclerosis is a chronic and often debilitating disease which attacks the central nervous system (the brain, spinal cord and optic nerves). It is the most common neurological disease in young adults and often attacks people at the time of their lives when they are planning families and building a career.
On average more than 10 people are diagnosed with MS every week.
No two cases of multiple sclerosis are identical and the severity and progression of the condition cannot be predicted. Unfortunately, there is no cure for multiple sclerosis…yet. But there are constantly new discoveries in research which help us step in the right direction to find better medicines, treatments and one day, a cure.
Why did you chose this charity?
Some of our staff already had been riding the MS Gong ride for some time, but one of our sales team wanted to do a charity event and this was chosen. It has now become mainstay of the Shore Hire calendar and a way to keep fit and allow staff from different areas to mix with each other in a team environment. One of our staff has a family member with MS and that's why they do the ride. Some of the other team members have been touched by MS in some way and that is why they ride and to raise money for research.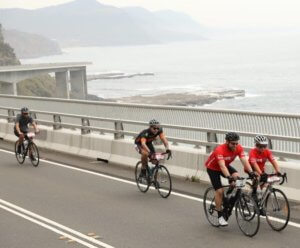 How long have you been doing this event?
Some of the team have riding in The MS Gong ride for many years, but this was Team Shore Hire's 4th year. This year we had 30 team members which is our most ever.
How much you've raised in total over the years?
In the 4 years Team Shore Hire has raised over $86,000 for MS.
Why its important to give back?
There are many charities out there and Shore Hire support quite a few. The MS Gong ride is a way to support something that affects many people, including some of our staff, but the bike riding part is a way to get some staff and family and friends to focus on some goals while also training and getting healthier along the way. One of the most important parts of doing this is the teamwork. We do practice rides together for weeks beforehand and support and encourage each other, plus we all start as 1 team, we all ride together- and we all finish as a team  together which is something very special. We celebrate as one team.
Shore Hire offers one of Australia's most complete shoring, propping and traffic product ranges, with high quality equipment and components fit for any construction undertaking.
To talk to the team at Shore Hire, call them on 1300 SHORE HIRE or visit their site at www.shorehire.com.au