Select Plant and Laing O'Rourke deliver Australian-first off-grid compound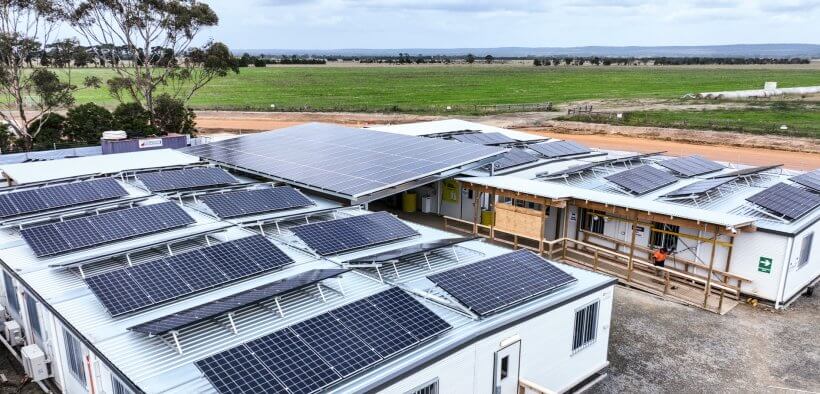 Select Plant Australia and Laing O'Rourke have delivered an Australian first for the construction sector – an off-grid construction site compound powered by solar energy.
Located at the Kilmany section of the Princes Highway East Duplication project in regional Victoria, this innovative power solution was made possible through a collaborative contracting model between Major Road Projects Victoria and Laing O'Rourke.
"We have a target to be carbon neutral operationally by 2030, so it is important to keep reinventing the way things have always been done, and offering clients new ways of doing things," said Richard Coleman, General Manager for Health, Safety and Environment, Laing O'Rourke.
Laing O'Rourke's subsidiary, Select Plant Australia partnered with local electrical contractor BREC Energy to design, manufacture and install a modular energy product to suit the short-term nature of the construction market.
Gareth Phillips, Select Site Solution Package Manager said, "The renewable power site solution is designed for plug-and-play installation and is scalable to meet the energy consumption of most site compounds. The solar panels can double as a sheltered space for workers and is readily transportable to be used again."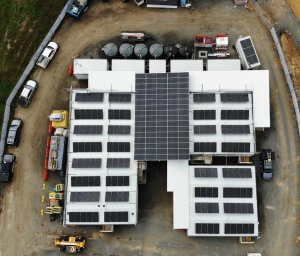 The site's 85kW of solar power generation capability and 203kWh of battery energy storage has reduced total fuel consumption by an impressive 83% since the system went live in March 2022 with Select forecasting annual fuel reduction to exceed 90%.
"We estimate that we will save 45,000L of diesel that we would've used in generators per year, which sets a benchmark in terms of industry standards," said Richard Coleman.
"Select is proud to have worked with the Laing O'Rourke team to deliver this Australian first for the construction industry. We will continue to research and invest in modern products that differentiate Select in the plant hire market and deliver positive environmental outcomes for the construction sites on which they operate," said Omar Al-Khayat, Select Innovation, Systems and Technology Leader.
"The challenge to achieve net-zero in construction is an immense one. We are stepping into the problem. We are finding the solution and we are implementing change. This becomes the first step on a long journey to net zero but first steps are important," said Richard.