Royal Wolf Opens Self-storage Facility in Hobart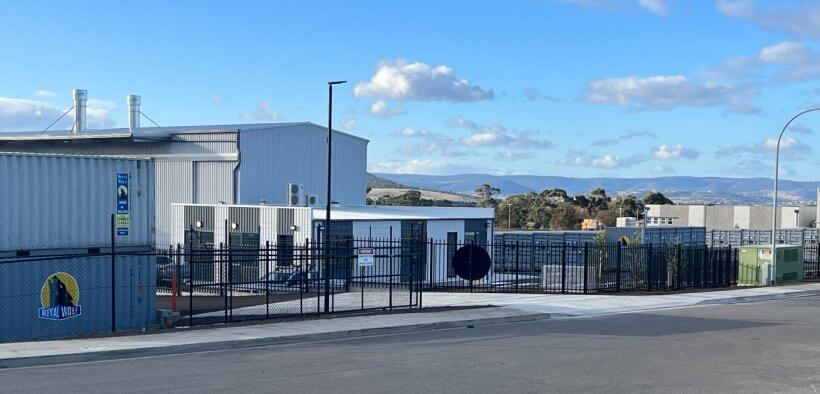 Royal Wolf has opened a new purpose-built facility in Cambridge. The new facility, which replaces the company's Brighton site, is situated on 12,000 square metres of land and offers self-storage capabilities, in addition to Royal Wolf's container hire, sale and modification operations.
"We are proud to announce the opening of this new dual-purpose facility in Hobart," says Neil Littlewood, Managing Director Royal Wolf Australia.
"By moving our Hobart branch to Cambridge, we hope to be more accessible to local trades, businesses and the general public."
The site's self-storage facility comprises 72 containers of various sizes (8 feet, 10 feet and 20 feet), which can be hired on a monthly basis. It also boasts a number of security measures, including 24-hour camera surveillance, pin-code entry and Royal Wolf's award-winning Wolf Locks on all containers. Self-storage customers are able to access their containers at any time of the day or night.
"Whether we send our containers to our customers, or our customers come to us to store their belongings on site, we are helping meet the increasing demand for storage in the region," says Mr Littlewood.
"For those looking for extra storage space, our self-storage facility ticks all the right boxes. With a robust security system in place, our customers have peace of mind knowing that the containers are monitored 24/7 and their belongings are safe."
There is also a workshop and paint shop on site, allowing repairs and modifications to be undertaken.
"We're growing our modifications pipeline in Hobart," explains Mr Littlewood. "So if someone wants a container modified, whether it be the addition of a window, door or ventilation system, or they want it turned into an office, lunchroom or anything else, we can do that locally."
Sustainability measures such as wastewater filtering systems and energy efficient LED lighting have been incorporated into the new facility in an effort to reduce Royal Wolf's carbon footprint. Native Australian plants have been used in the site's landscaping.
"At Royal Wolf, we are constantly looking at ways we can improve our business practices across all facets, and our new Hobart facility is a great example of this. I encourage any locals to come by, check it out and find out what Royal Wolf can do for you," says Mr Littlewood.