Rental Company of the Year – Under $5million – Chadwick Forklifts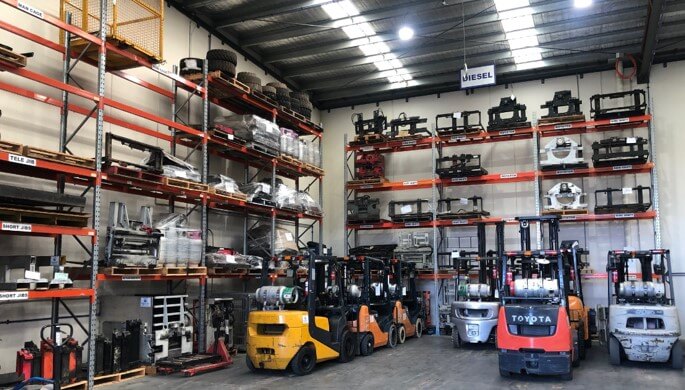 Keep on lifting
For more than 30 years Chadwick Forklifts have been a leading supplier in forklift wholesale hire, service and logistics.
Their name is synonymous with quality and care.
And their hard work was recently rewarded with winning the HIRE21 Rental Company of the Year (Under $5 million category).
"We see the award as validation and recognition of the contribution we have made to our customers and the industry over the last 10 years," Shane Mathias, general manager, Chadwick Forklifts, said.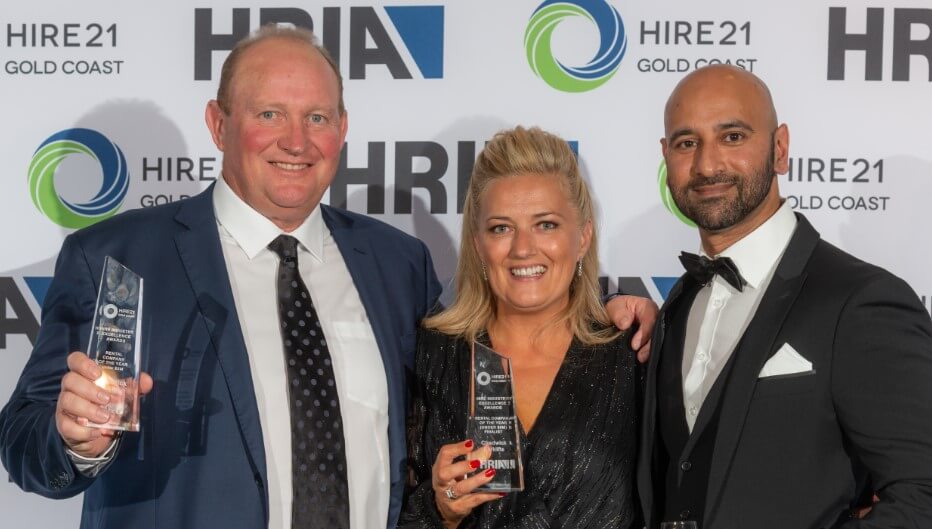 "It is a reward to our staff members for their hard work and efforts, as well as recognition of the quality of our systems and processes. It will definitely increase morale and we believe result in an uprise of industry status and sales.
"It is also an achievement of a goal that we have had since joining the HRIA and attending our first conference 10 years ago."
Chadwick Forklifts have an integrated Melbourne metropolitan and Victorian country transport and logistics division to provide complete hire and service solutions.
They specialise in in standard and special project hire  – including rail specifications and Alimak accessible units to Tier 1 companies such as Coates, Alfasi, and Onsite Rentals.
"I think our business is unique due to the combination of being systemised but also very flexible and agile to meeting the ever changing needs of our customers," Mathias said. "We have an incredible culture of respect, enjoyment and professionalism that is complimented by a unique blend of skills, talent, management and experience in our staff."
As for the future, Mathias believes that it is now time to 'start thinking more green' in an effort to be more environmental friendly.
"I think we can be more environmentally conscious with electrics and machines," he said. "We also need to ensure pricing stays relevant and commercially appropriate in the current economic climate, as well as keeping industry communication and support links open to help those companies who are feeling behind."