October is National Safe Work Month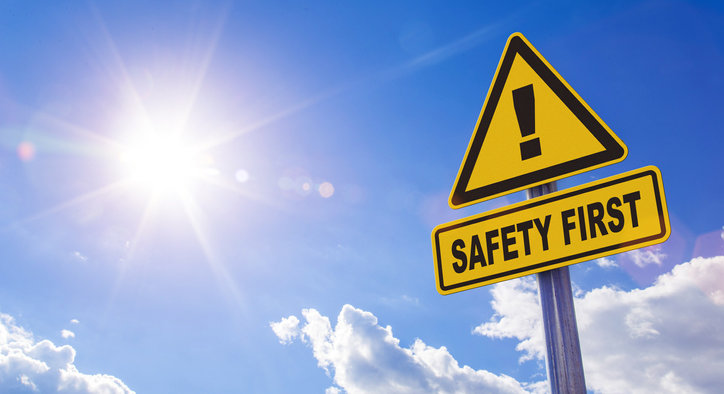 October is National Safe Work Month – an initiative we at the HRIA, EWPA and TSHA strongly support.
During October each year, Safe Work Australia asks workers and employers across Australia to commit to safe and healthy workplaces for all Australians.
Being healthy and safe means being free from physical and psychological harm. No job should be unsafe and no death or injury is acceptable. A safe and healthy workplace benefits everyone.
Think Safe. Work Safe. Be Safe
This October think safe. work safe. be safe. at your workplace by planning and implementing work health and safety procedures.
We would encourage all members to visit Safe Work Australia's National Safe Work Month page to have a look at the resources available as well as what's on.
Customise and share the resources from their campaign kit with your workplace, work teams, supervisor or health and safety representative.
Follow them on social media to keep up to date on new campaign materials and to share National Safe Work Month updates through your networks.
And this October, implement work health and safety in your workplace by thinking safe, working safe and being safe.
 For more information – join National Safe Work Month 2021
Member Webinar
The HRIA, EWPA and TSHA are at the forefront of best practice and safety. Whilst COVID-19 continues to have an impact on many, we continue to strive to support our members to assist in ensuring our industry remains strong. And this is even more important when it comes to safety.
On October 20th, the HRIA will be hosting a seminar on the subject of load restraint, covering loads under 4.5 tons, which are not in scope of the National Heavy Vehicle Regulator's (NHVR) Heavy Vehicle Safety Initiative.
Registration details to follow.
Other National Safe Work Month Information and Resources
In addition to Safe Work Australia, State Authorities have information and resources available, as well as online content being presented during National Safe Work Month
To make it easy for members we have consolidate all the links and key messaging below
Queensland
Safe Work Month and Mental Health Week raise community and industry awareness about the importance of work health and safety, and the benefits of mentally healthy workplaces. Everyone has the right to come home safe and healthy at the end of each working day.
Visit Work Safe Queensland's Safe Work Month page for more details, events and resources
New South Wales
Safe Work Month is about everyone's health and safety – it can make all the difference.
Australians spend one third of their lives at work. As an employer, it is your responsibility to ensure they are safe, supported and well. Safety is serious, but it doesn't have to be complicated.
The focus of Safe Work Month this year is protecting workers at risk. Any workplace can have risks and there are simple things you can do to protect your workers.
Visit Safe Work NSW's Safe Work Month page for more details, events and resources
Australian Capital Territory
Visit Work Safe ACT's website for more details and online events
Victoria
Visit Work Safe Victoria's Health and Safety Month 2021 page for more details and online events
Tasmania
This year's theme is "Safe Bodies, Safe Minds: working together to ensure workers return home safe and well every day"
Make your work, health and safety a priority this month by registering and participating in one of the many free in-person and webinar events available in this year's WorkSafe Month 2021 Events Program. WorkSafe Month 2021 are in-person and online.
Visit Work Safe Tasmania's WorkSafe Month page for more details, events and resources
South Australia
Visit Safe Work South Australia's website for more details and online events
WA
This year's Safe Work Month will continue to feature on-demand videos with a focus on health and safety for both the mining industry and general workplaces.  There will be a significant spotlight on the implementation of Western Australia's Work Health and Safety Act 2020 with an additional nine on-demand videos and eight live webinars.
The theme "Make a difference – speak up about health and safety" is a reminder that we all have the responsibility to look out for one another.  Speak up if you see an incident and report it.
Register to receive 24 hour on-demand access to relevant and up to date health and safety topics and discussions.
Visit the WA Government's Safe Work Month page for more details, events and resources
NT
Visit NT Work Safe's website for more details and online events.
Mental Health Week
Coinciding with Safe Work Month is World Mental Health Day which is held annually on October 10. Mental Health Week also runs in many states from October 10 -18, while others focus on Mental health month for the month of October. Mental Health week or month is an annual awareness program that aims to shine a spotlight on individual and community mental health and wellbeing.
This World Mental Health Day – October 10 – the message is simple: "Look after your mental health, Australia."
In addition to the Safe Work Month links, some of which include mental health focused resources and information, below are some additional links for support and information on World Mental health Day and Mental Health Week or Month
South Australia's Mental Health Awareness Month
As a campaign supporter of Heads Up and Beyond Blue, we also share with members the link to the Heads Up website