New range of traffic management equipment expands service offering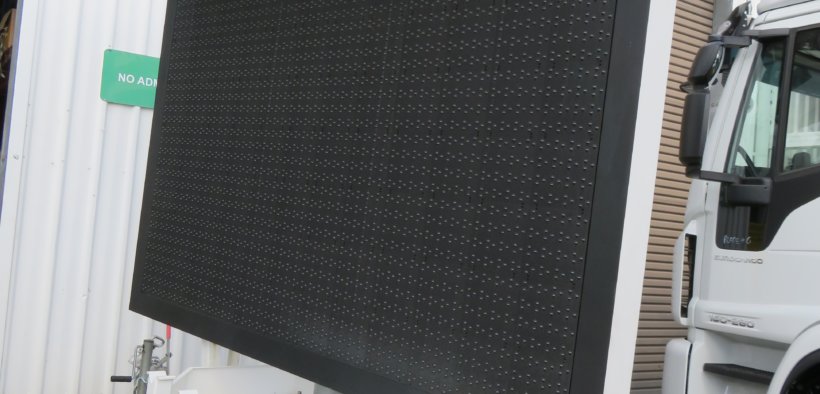 Western Sydney based EWP and telehandler hire company,Uphire, expands its range to include a fleet of traffic vehicles and other traffic equipment.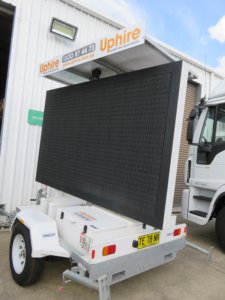 Uphire's range features solar powered portable equipment including Variable Message Signs (VMS) Boards
Based in Penrith, the eight-year-old business has grown from a small scale operation to over 600 machines in its fleet, which now services the greater Sydney region.
Expansion
And expanding even further, the business now includes traffic management equipment. Owner and Managing Director, Nigel Mckinley said:
"Uphire's fleet now boasts a fleet of traffic vehicles and other solar powered portable equipment including Variable Message Signs (VMS) Boards and Solar Hybrid Lighting Towers," Nigel said.
"These sustainably-powered pieces of equipment are sourced from Uphire's sister company, INNOV8 Equipment.
"Uniquely, these lighting towers are a true hybrid system. This means the solar hybrid lighting towers will predominately operate the 150W LED floodlights using stored energy collected from 330W solar panels. Once the stored solar power has been depleted the generator automatically turns on to recharge the battery and automatically stops once the battery is recharged," Nigel said.
"This system uses significantly less fuel than regular diesel units, approximately 4L of fuel per 10 hour shift and guarantees performance even if the weather is poor. There are currently 40 Solar Hybrid Lighting Tower units in the Uphire fleet. They are perfect for use around residential areas because they operate near silently."
Nigel's career began in hire many years before he decided to open his own business in 2011 with just a few pieces of plant and equipment with an emphasis customer service and quality.
Within two years, Uphire had exceeded expectations, growing from five to over 200 machines; outgrowing its first location to move into a bigger workshop.
Now in business for over eight years, Uphire expands its fleet of 600+ EWP machines, including boom lifts, scissor lifts, vertical lifts, truck mounted booms, forklifts and telehandlers, and is now supplying equipment for major projects including Sydney's West Connex tunnel.
Uphire was the Winner of the 2015 HRIA Excellence Award (Hire Company of the year under $5M).
"We are extremely proud of the business we have built," Nigel said.
"Becoming the first point of call for many businesses looking to hire access equipment is something we have worked hard to achieve. We've built strong relationships with our clients who value our dedication to customer service and getting the job done."
Local community involvement is a major part of Uphire's philosophy sponsoring a number of local sporting teams including the Penrith Junior Cricket Club and the Leichardt Tigers Football Club.
Contact: 1300 874 473 or visit: www.uphire.com.au