New leadership appointments at Kennards
Kennards Hire has made senior leadership changes following Tony Symons' appointment to General Manager, Product.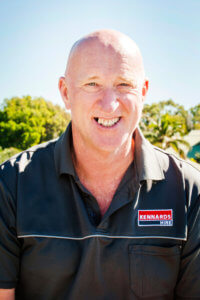 Replacing Tony as General Manager, Western Australia is David Schurman who joins WA after two years as an Area Manager in the business' Victorian operations. David was previously based in Queensland as the Branch Manager for Bowen Hills. In his new role, David will be responsible for strategic development and management.
For Tony, who has almost 30 years of industry experience, 15 of those as Kennard Hire's General Manager, Western Australia and
Northern Territory, he will be focusing on sustainable products and innovation which he sees as the major trends in hire equipment.
Tony was instrumental in Kennards' growth into North West WA and the Norther
n Territory, growing the region from three to 25 branches.
These appointments saw Matt Hardy move back to Queensland to take up his second term as General Manager and Gareth Vines, General Manager, South Australia and 40 year Kennards Hire veteran, add Northern Territory to his portfolio.
Visit: www.kennards.com.au
David Schurman (left) and Tony Symons (right)