Makinex appoints new CEO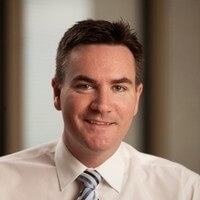 Makinex is pleased to announce the appointment of John Stewart as the new Chief Executive Officer.
John has broad and extensive experience within the construction industry and is replacing founder CEO Rory Kennard.
Having worked as a senior leader in a number of large, global companies, John brings with him years of senior management experience. He has also led a privately owned building materials company before consulting to the construction and building products industry over the past five years.
Rory Kennard, CEO/Founder says: "We are excited to introduce the new CEO of Makinex, John Stewart. John will add so much more focus to the role as CEO, his experience in running much larger companies will add the structure and discipline we need to keep achieving the challenging milestones we set ourselves year on year."These changes within the company will further strengthen Makinex's growth in the industry and ethos of providing innovative products improving overall user efficiency.
For more information on Makinex's range of equipment, please visit www.makinex.com.au