Kubota donates over $200K of brand-new tractors to Bushfire Relief Auction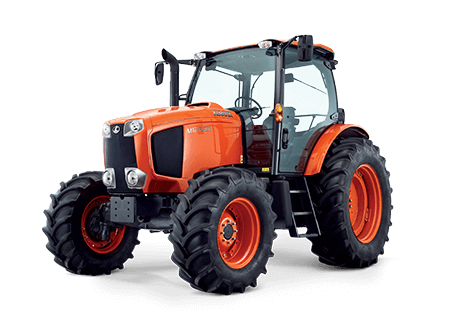 Kubota Australia has donated two brand new tractors valued in excess of $200K to the Lloyds Bushfire Relief Auction, with 100% of the proceeds to go through the Country Women's Association  (CWA) to the farming families impacted by the Australian bushfires.
The two M126GX Tractors, with 125hp and a powershift transmission are valued in excess of $110,000 each and there will be zero fees.
"We are proud and honoured to make this donation through Lloyds Auctions and what's important is 100% of the funds go directly to the National Country Women's Association to aid people affected by these bushfires," Scott Blyth, NSW Manager of Kubota Australia said.
Mr Hames, Chief Operations Officer for Lloyds Auctions said: "The contribution Kubota has made is incredible. We are proud to support such a large and well-respected company in making a donation of this value and we are sure funds raised will help a significant amount of people in need right now.
"Our Bushfire Relief Auctions have continued since early January, the generosity from the Australian public, from celebrities, sporting stars and large corporations has been felt Nationwide," Mr Hames said.
"It has meant that because of the amount of donations and enquiries continuously coming in we have been able to generate multiple auctions all the way into mid-February which is very humbling," he said.
The tractors along with other items will go under the hammer in the online Lloyds Charity Benefit auction Tuesday, February 11 at 7pm with shipping available nationwide.
Bidding is live at www.lloydsauctions.com.au or call 1800 456 588.