Kennards takes hire higher with Access acquisition in NT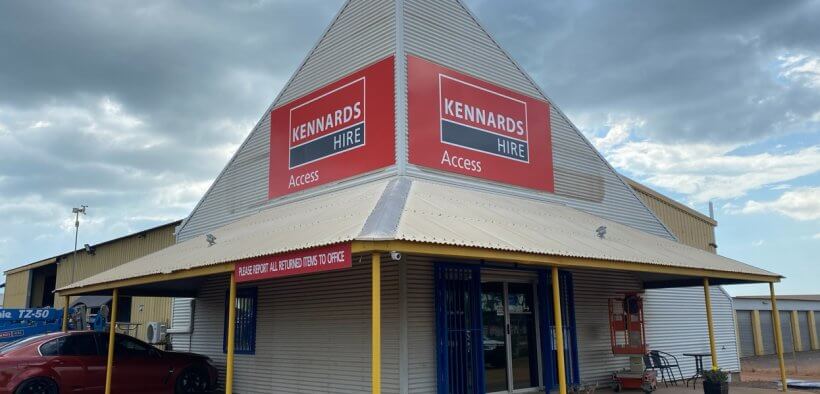 Kennards Hire is taking hire higher with its acquisition of Top End Access Hire in Darwin, Northern Territory.
A first of its kind in the Kennards Hire network, the dedicated Access branch, located at 898 Stuart Highway, Pinelands, will provide an extensive range of height and lift solutions equipment, ranging from forklifts to telehandlers. It will also be home to the largest boom-lift available in Australia. With a reach of 180 ft, the Genie Boom Lift is a game-changer for jobsites that need reach, stability and safety.
Kennards Hire Area Manager, Trent Torrens shared, "Kennards Hire is excited to be carrying on an already amazing legacy started in Darwin by Top End Access Hire.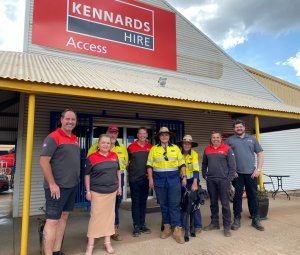 "We're lucky to have the experienced staff from their team join us to continue the great experience and service customers are used to.
"This is the first Access-specific branch for Kennards Hire and its specialised equipment range will cater to the growing infrastructure developments and needs in the Northern Territory. The availability of the 180ft Genie Boom Lift is industry changing. We're confident this will be a very sought-after piece of kit."
Torrens, who has over 12 years of experience working with Kennards Hire and over 30 years within the hire industry joins the team alongside locals, Branch Manager Lisa Bretherton, Assistant Branch Manager Wally Drescher, mechanic Dave Whelan and drivers John Bretherton and Patrick Bretherton. The team is also lucky to have live-in mascot, Ava, a 5-month-old Great Dane puppy, owned by Branch Manager, Lisa.
The Kennards Hire Access team is looking forward to growing existing relationships with the extended community and will continue to sponsor Top End Mud Racing and fishing group, The Barra Nationals, along with two Secret Women's Business finishing competition teams.
Having entered the Northern Territory market in 2011, the company's latest acquisition expands Kennards Hire's ever-growing network to five branches across the region, and will support the growing population and construction activity anticipated over the coming years in the Top End.