Kennards continues New Zealand expansion with new Taupō branch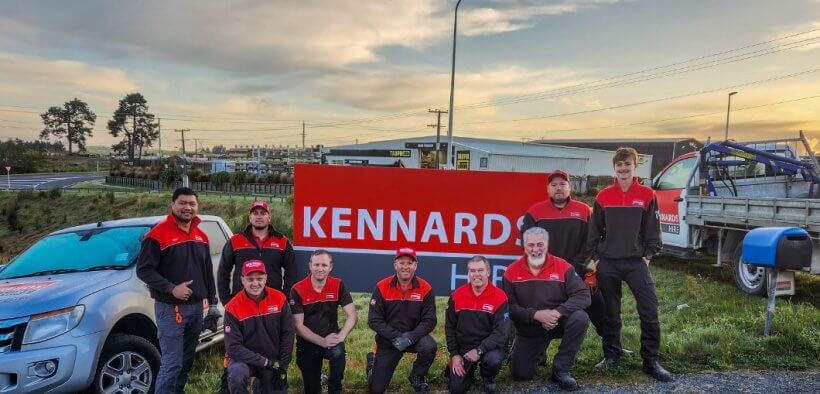 Kennards Hire continues its expansion in New Zealand with the acquisition of Taupō Hire, growing their national footprint to 29 stores.
It comes after a period of sustained growth for Kennards Hire and will enable the business to offer an even larger range of high-quality rental equipment and expert solutions for a range of industries and customers throughout the regional North Island.
The new Taupō branch will service the local tourism, forestry, renewable energy, and dairy industries and increase convenience for their diverse range of customers including DIY enthusiasts and tradies.
Kennards Hire currently has a pop-up branch at the Tauhara Geothermal Power Plant Project, which will be consolidated into the new branch in December 2023.
Kennards Hire New Zealand General Manager, Tom Kimber said on the acquisition, "Having been in the Taupō area for the last two years via our pop-up, we are delighted to be setting up a permanent branch in the region. The acquisition of Taupō Hire represents two family run businesses coming together to support the local community with our product offering and expert service."
The acquisition will see Kennards Hire tap into the 30 years of experience and advice Taupō Hire has provided to people working and living in and around the area, with two existing staff members choosing to join the Kennards Hire family in their new chapter.
Dave Nicol, Taupo Hire Owner said, "After many years of being an integral part of the Taupō community, we take comfort in knowing that the transition to Kennards Hire will see the legacy Taupō Hire has built continue long into the future."
Kennards Hire Taupō Branch Manager, Stuart Smithson added, "Our team in Taupō have years of equipment hire experience and local knowledge and are excited to provide our customers with specialist advice and product solutions for their projects – big or small."
Selected pieces of Taupō Hire equipment and memorabilia will be sent to Sydney and housed in the Kennards Hire Museum.
Kennards Hire Taupō branch opened on Monday, 2 October. For all your hire needs, visit the Taupō team at 108 Miro Street, Taupo, 3378 or call them on (07) 985 5590.
For more information, please visit kennardshire.co.nz