HRIA Urges Members to Register Assets on Long-Term-Hire as Builders Continue to Collapse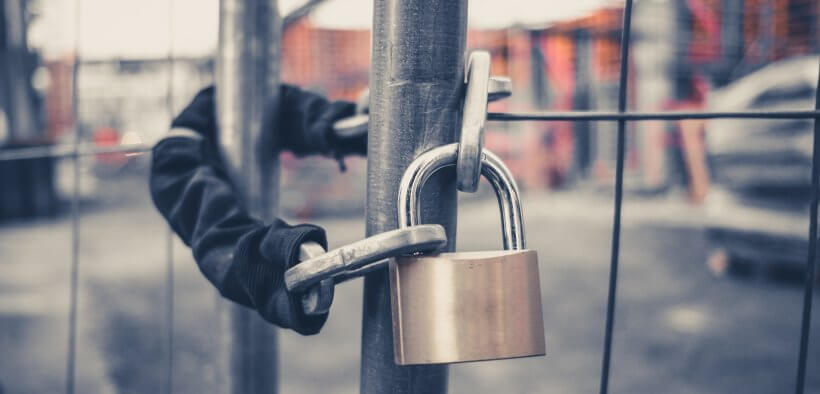 Luxury Queensland housebuilder, LDC, is one of the latest construction firms to call in the liquidators owing $7million to suppliers and creditors.
In an article published in The Urban Developer, MD Bill Karageozis at their liquidator, Mcleods, shared the now familiar picture of supply pressures, labour shortages and fixed price contracts as the key reasons for LDC's failure and other potential firms face a similar fate. "I have consented to or am actively involved in others which may also eventuate in liquidation in the next three to six months," Karageozis said. "[Failure can be] a result of one particular bad project", he added. Recent supply challenges are compounding the risks for a market already operating on wafer-thin margins.
ASIC figures showed 1284 construction companies collapsed during 2021-2022, which was 26 per cent of all insolvencies in the country.
In a similar tale, Melbourne-based Hallbury Homes also went into voluntary administration owing nearly 400 creditors around $6 million.
Australian Institute of Quantity Surveyors (AIQS) vice president Simon Squire told The Australian that insolvencies in the construction sector were increasing month by month. "You can expect consistent volatility and multiple surprises and a fractured trajectory for the short term," Squires said. In a report published this month in the Australian, the AIQS expects building costs to keep rising by around 4.3% between January and February this year.
Through 2022, construction costs rose 11.9%, according to CoreLogic's Cordell Construction Cost Index – one of the largest jumps on record. John Bennet, cost estimation manager at CoreLogic told the Australian, "the biggest contributors currently are volatile timber prices, with fluctuations in structural timber costs and general increases to timber products. Petrol rises are affecting cartage and delivery costs, notably concrete. However, larger items such as rainwater tanks are also affected. Gravel, aggregates and fill have increased, possibly affected by the rise in petrol prices, while increasing costs for appliances and fittings have also been noticed."
HRIA CEO, James Oxenham, urges members with assets on hire for longer than 2 years to register on the PPSR. "Failure to do so can leave hire companies at risk of losing their assets, should a customer go into liquidation." The HRIA's lobbying efforts continue and a meeting is being sought with the Attorney General, Mark Dreyfus, to address the legislation, which in its current state, leaves long term hires exposed.
For more information on the PPSA, members can access a range of resources on the HRIA website.