HRIA approved funding for Chain of Responsibility training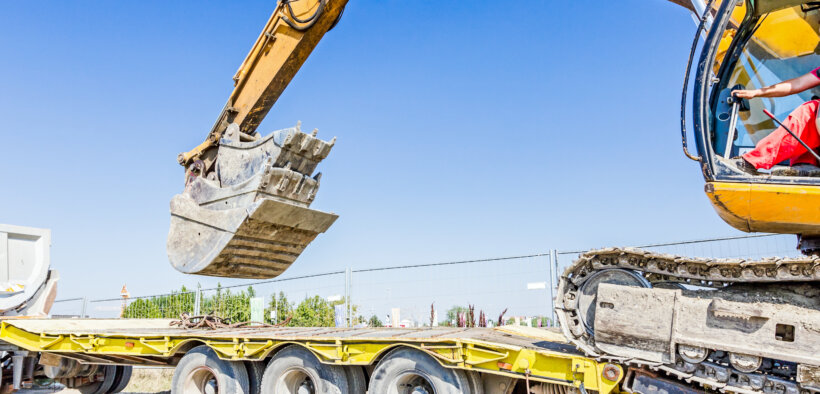 The HRIA has secured funding from the National Heavy Vehicle Regulator (NHVR) under the Heavy Vehicle Safety Initiative, to roll out our face-to-face Chain of Responsibility (CoR) & Load Restraint Training courses to members and industry stakeholders such as sub-contracted transport companies.
After working with industry representatives and training experts, the production of a comprehensive submission was submitted to the NHVR by HRIA CEO James Oxenham in February 2020.  On 6 August, the funding was finally secured. "Winning funding of this nature is always hard. It's a reflection of how important the safe transportation of hire equipment under this new legislation is to the Government and the NHVR that the application was successful." James said. "We're delighted that the course we've developed meets the appropriate legal and industry requirements, so members are assured of training that complies with Chain of Responsibility legislation if they undertake the HRIA's course".


The Heavy Vehicle Safety Initiative (HVSI) program funds initiatives that will deliver safety benefits for the heavy vehicle industry and other road users. This funding means that the HRIA can roll out 27 subsidised courses across the country, delivering quality training that specifically targets Heavy Vehicle safety within the hire industry.
The HRIA face-to-face CoR & Load Restraint Training course covers theory and practical elements to address the CoR legislation for the hire industry. Loading and unloading plant and equipment will form part of the content. The course has been designed for operational staff and is relevant to both those with good CoR knowledge as well as those who may not be across all the details of the legislation.
The funding covers face-to-face courses
The HRIA also has the CoR online awareness course available for other members of staff.
Face-to-face courses will be held in each state and territory covering both metropolitan and regional areas. It is anticipated that these courses will commence in December 2020 and run throughout 2021 – dependent on COVID-19 restrictions across the country. This will provide subsidised CoR training opportunities for over 800 staff within HRIA members and related companies.
More details, including dates and registration details will be provided to all members in the coming months.