Exponet sells Temporary Structure business to Patti's Hire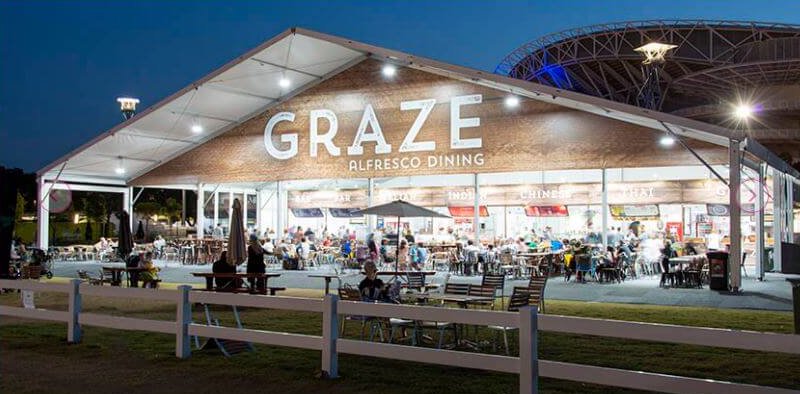 Exponet sold its Temporary Structure division to Patti's Hire including all Temporary Structure equipment and accessories including the 50m pavilion and large beam Premium curved structure stock.
In the strategic move for both companies, effective 21 January, existing staff were all offered to transfer their positions, to add their specialist experience to the growing Patti's Hire team.
The sale strengthens the long-running relationship between the two companies and allows both entities to focus on the strengths of their own core business plus work together on future major event infrastructure projects.
Patti's Hire has potential for substantial growth with increased large frame stock quantities and access to a broader market nationwide, while Exponet now has added capacity to further invest and strengthen its core exhibition business.
It makes sense to sell
"Given the Temporary Structure division was a relatively small part of our overall business and the ever-increasing need within our Exhibition division for further investment, it made sense to sell this to an existing temporary structure business like Patti's Hire," Exponet's Executive Director, Jim Delahunty said.
Patti's Hire CEO Darren Wheeler said: "This move certainly takes Patti's Hire to another level with regards to the volume and range of Temporary Structure we now offer and opportunities this will create for us.
"This purchase coincides with Patti's Hire celebrating our 50th year in business as a focused, experienced temporary structure provider and we look forward to continuing to cement our place nationally in the marketplace. The team from Exponet bring vast knowledge and experience in the major events sector and we are ready to deliver," Darren said.
All temporary structure enquiries can still be made through current Team Members or can now be directed to Patti's Hire on 02 9584 3366.