Coates Helps Bring Unique Vision of Yarning Circle to Life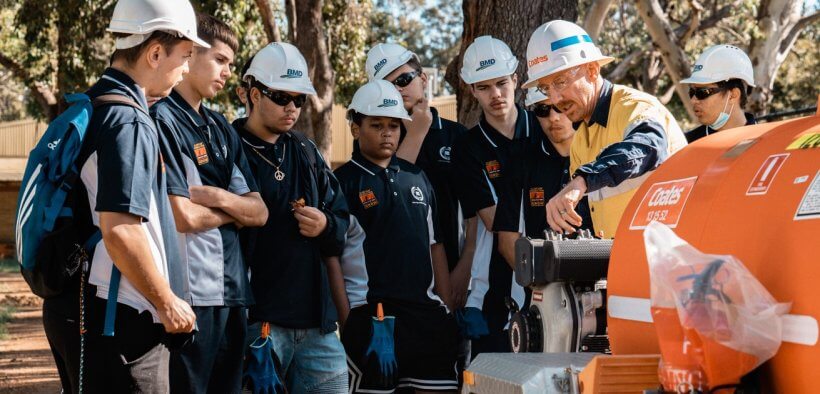 Coates, Australia's leading equipment hire and solutions provider, has continued its commitment to reconciliation by helping Cecil Andrews College upgrade their Yarning Circle for Aboriginal and Torres Straight Island students at the school.
The Yarning Circle – a safe space for students to congregate and share stories – was unveiled this month. Coates, in collaboration with BMD and Bunnings, provided materials, personnel and equipment to the school. The Clontarf Foundation, a not-for-profit organisation that helps Aboriginal and Torres Strait Islander men through their education journey, brought all of the partners together to bring the vision of the Yarning Circle to life.
"After seeing the great level of excitement and engagement this activity brought to the students, I'm sure they'll take pride and ownership of the space they have created," said Adam Spink, National Partnerships Manager, Coates. "We've enjoyed partnering with BMD and Bunnings to bring The Yarning Circle to life and hope this will become a safe space for students and staff to share stories for many years to come."
BMD Area Manager, Jason Brodie said BMD's investment in supporting the communities in which they operate in is highlighted through their ongoing partnership with Clontarf.
"We provided the limestone gravel for the pathways, machinery and personnel to show the students what we do and how we work in the construction industry in a safe way. In doing this we all have created a refreshed Yarning Circle, that will serve the students, school and greater community for many years to come."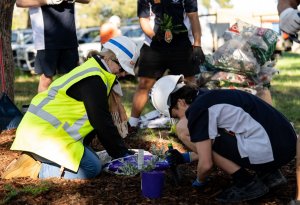 The creation of the Yarning Circle was the vision of Wayne Ninyette, the College's Aboriginal Islander Education Officer, who saw a need for students to find a safe space to speak freely, share experiences and to build relationships with other students and staff. Coates provided the project with a water trailer, mini loader and plate compactor, in addition to personnel to help create the space for the school.
COATES CONTINUES COMMITMENT TO RECONCILIATION
The investment into the Yarning Circle continues Coates' commitment to First Nation reconciliation initiatives. In 2020 Coates unveiled its first Reconciliation Action Plan (RAP), the Reflect RAP.  Since then, Coates has increased its indigenous employee participation rate by over 200 per cent, with 34 employees currently identifying as Aboriginal and Torres Strait Islander peoples. Earlier this year the company unveiled its Innovate RAP, which detailed a number of initiatives the company would undertake including cultural education, continuing to increase employee representation of First Nations people within Coates, and increasing Coates' First Nations supplier pool.
As part of the unveiling of the Reflect RAP, the company announced a three-year partnership with The Clontarf Foundation. The Clontarf Foundation exists to improve the education, discipline, self-esteem, life skills and employment prospects of young Aboriginal and Torres Strait Islander men and equips them to participate more meaningfully in society. The partnership helps support 137 academies across Australia, many in communities where both Clontarf and Coates co-exist. Coates also provides opportunities including work experience and apprenticeships, and so far, has employed five Clontarf graduates.
The equipment was donated to the Yarning Circle initiative by the Coates Foundation, as a separate investment to the three-year partnership with Clontarf. In addition, Coates employees volunteered their time to help build the Yarning Circle.
Coates.com.au