CFMEU issues on-site guidelines for working during the pandemic
The Construction, Forestry, Maritime, Mining and Energy Union (CFMEU) in Victoria has published a series of guidelines in conjunction with industry and government to assist employers and workers during the COVID-19 pandemic.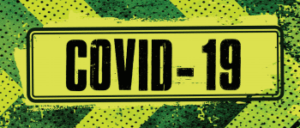 The resources are a useful tool to keep firms and workers abreast of their responsibilities as the sites endeavour to stay open. The CFMEU's flyer covers a range of procedures from hand-washing, to social distancing; and also looks at range of other measures from staggered working hours, separated meal areas times and use of shared amenities.
In a separate document the guidelines go into further detail, including what to do if a co-worker has tested positive for COVID-19 as well as what procedures are in place if a site has been closed by the employer or government.
The resources are available to download on the HRIA's dedicated Coronavirus web page: https://hireandrental.com.au/coronavirus/