Caterpillar ships 1000th Road Grader to Australia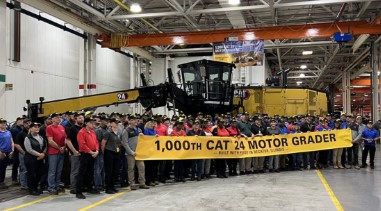 Celebrating a milestone in Construction Equipment manufacturing, Caterpillar recently shipped its 1000th 24 Road Grader, which was sold by Australian dealer WesTrac.
Caterpillar have been making and improving motor graders for nearly 100 years.
In 1995, the Cat® 24 Motor Grader was specifically designed to build and maintain haul roads at mining sites with ultra-class haul trucks. At a recent ceremony in Caterpillar's Decatur factory in Illinois, USA, which itself celebrated its 65th anniversary in 2020, production team members gathered alongside leaders from construction and resources industries to celebrate the production and sale of the grader.
"It's been a 26-year journey," said Tina Czerwinski, Decatur facility manager. "Hundreds of people have worked to get us to this point. I'm very proud of the hard work and dedication of this extended team in Decatur."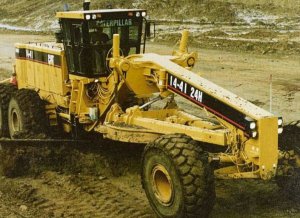 During the event, Caterpillar team members heard from both WesTrac and Rio Tinto Iron Ore representatives, through videotaped comments, which conveyed the value the Cat 24 brings to the miner's operation.
"For years, we have used Cat 24 Motor Graders to maintain our haul roads for our ultra-class trucks. The Cat 24 series offers a great combination of power, weight and blade width to support road maintenance coverage for our large mining fleet," says Stephen Jones, Rio Tinto Iron Ore managing director of planning, integration and assets. "We are honored to receive the commemorative 1,000th 24 Motor Grader, and this represents the third generation we've used across our Pilbara mining operations."
Now in its third generation, the Cat 24 Motor Grader features more than 30% higher power, 13% more weight and a longer rebuild life than previous generations. It also offers the 8.5 m (28 ft) moldboard option and will soon feature a high-performance circle design for further improved reliability.