ANSI 92 Standard release now 1 June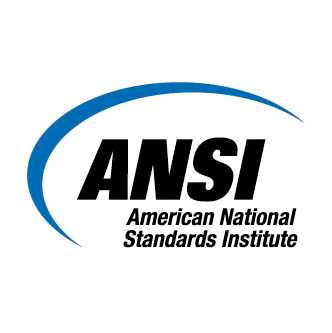 Even though MEWP manufacturers in the US recently petitioned the SAIA (Scaffold & Access Industry Association) to end the appeals process for the new ANSI A92 standards for aerial work platforms, ANSI 92 now has an effective date of 1 June.
The petition was signed by: Genie/Terex, JLG, Brent Hoover, Skanska, USA, Evulich and Associates, SEA, Association of Equipment Manufacturers (AEM) Associated Builders and Contractors (ABC).
The petition statement said: "As leaders in the construction and access equipment industry, we must all continue to drive the importance of innovation and safety across our end markets. Ongoing delays in the effectivity of the ANSI A92.20, .22, and .24 standards are causing unnecessary disruption and confusion in the aerial industry in the United States and in the global markets that adhere to these standards. As well as concerns over the impact that such delays will have on the users of the products to which these standards apply."
Continual setbacks
Originally approved in November 2018, the A92 standards faced two appeals in May 2019, which caused setbacks.
The effective date was then pushed to December 2019.
In October 2019, following a meeting with the A92 committee members, that date was again pushed back to 1 March 2020 – due to language within the standards. Manufacturers, associations and rental companies have spent the majority of the past two years preparing for the standards' implementation.
The new standards will cover:
20-2018: Design, Calculations, Safety Requirements and Test Methods for mobile elevating work platforms (MEWPs);
22-2018: Safe Use of MEWPs;
24-2018: Training Requirements for the Use, Operation, Inspection, Testing and Maintenance of MEWPs.
Australian Standards
Australian access industry standards are well established and respected throughout the industry.
The EWPA driven Australian industry standard AS 1418.10 was first published in 1987 and was followed by the first issue of AS2550.10 which was published in 1994.
EWPA Technical Advisor, Peter Wenn of Wenn Wilkinson & Associates said the delay in finalising ANSI 92 creates uncertainty in the market.
"Given there has already been significant manufacturer investment to design and provide US manufactured and marketed MEWPs to the new standard, (with significant time frames), this delay is creating market stress," Peter said.
"The question then becomes, should an OEM invest in the production of new equipment and associated marketing to ANSI 92 and suffer the effects of market resistance and possible economic disadvantage while the standard is delayed again, or continue manufacture of old MEWPs?"